2015 JEEP CHEROKEE 4WD *SOLD*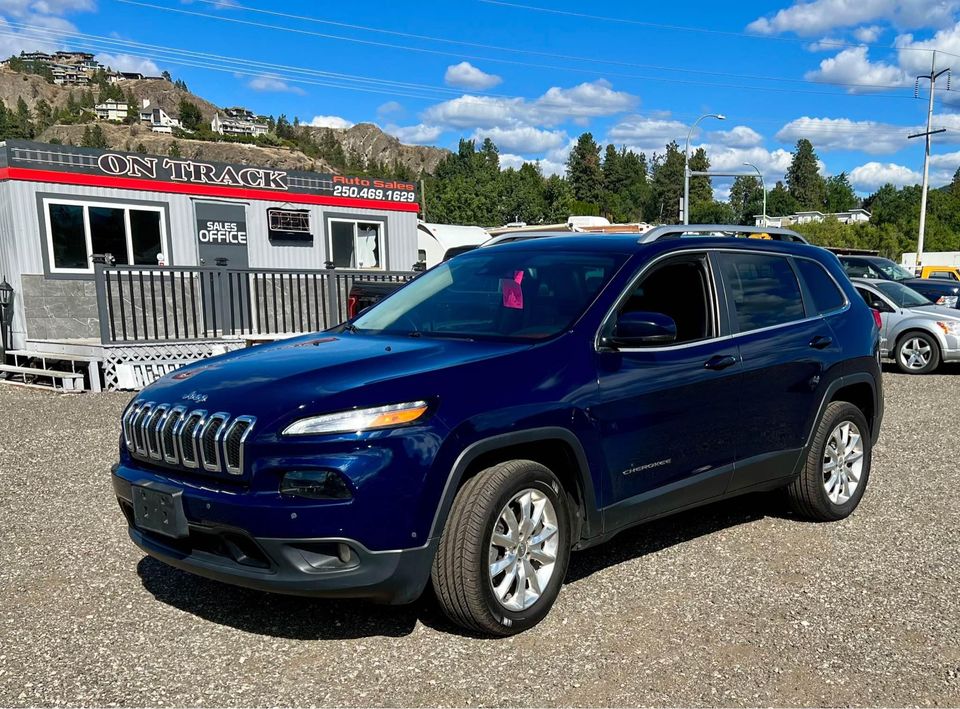 Description:
2015 Jeep Cherokee Limited!
4WD, V6, Fully loaded! Options include heated/cooled leather seats, huge pano sunroof, push button start, keyless entry, power windows, power locks, back up camera, bluetooth, nav, and more…
No dealer fee's, no doc fees, just the listed price plus tax (12%)
ON TRACK AUTO SALES
DL 31006
Stock#2811





Vehicle Location:
1050 Railway Ave.
Kelowna, BC
Find us »
Are you interested in this vehicle?
Don't wait, come see it today!
Testimonial
★★★★★
"Great experience with these guys! They make sure your happy with your decision, and will help you with any questions you have."
Zopanda
Google Review
Testimonial
★★★★★
"I could not be happier with the purchase of my new truck and the service at ontrack auto sales. All my questions and concerns were answered and made me feel confident in my purchase. I definitely recommend them to anyone who is looking to purchase a new vehicle for any needs!! These guys are honest and trustworthy and do amazing work! Thank you all again at ontrack auto sales!!!"
Matteo Lenza
Google Review
Testimonial
★★★★★
"I just bought a Honda Ridgeline from On Track. I need to say, I was treated really well and fairly. They stick to their word. A whole bunch of people wanted this truck and they said I would have first chance because I was first in. They stuck to their word and did a really good job of addressing any concerns I had. Lawna did an amazing job. I wouldn't hesitate to recommend your place. Thanks again."
John Lang
Facebook Review